Opening and closing of the units becomes a pleasurable experience with Blum, which increases the comfort of your kitchen.
"Quality" is the key: Blum accessories function impeccably and are attractively designed and long-lasting. They have been designed to transmit the idea of perfect movement.
Mechanisms for up and over doors with easy opening, soft movement for drawers and deep drawers and lots of other solutions. Discover how easy it is to open and close the units and allow yourself to be inspired in improving your home. Blum – Perfecting Motion.
Resistance, comfort and technology distinguish all Lube products.
Wall unit openings   
Solutions tested to perform 80,000 easy opening and closing cycles. The door stops where you want without any difficulty and the kitchen becomes the most pleasant part of the home to use every day.
Servo-drive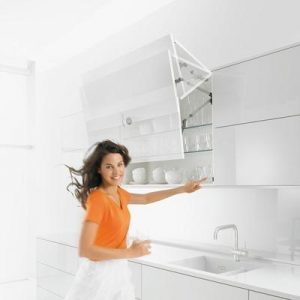 Greater freedom, even when your hands are busy! The SERVO DRIVE touch opening can be installed on drawers and deep drawers with the BLUMOTION system.
Hinges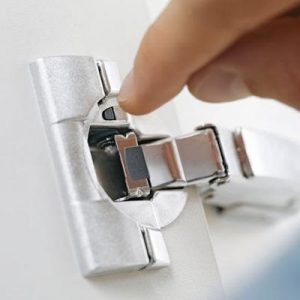 Tested for 200,000 openings and closures.
Simple and resistant, they ensure comfort and safety.
Tip-on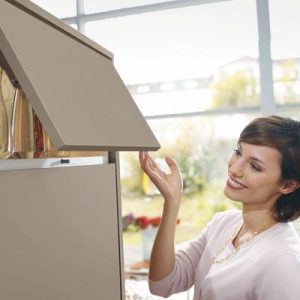 Easy opening of up and over doors, classic swing doors, drawers and deep drawers.
TIP – ON guarantees functional and easy opening of handleless doors.
Box and runner systems
With Blum, everything revolves around motion. The runner accessories and box systems offer unequalled opening and closing of the units.
Discover how easy it is to open and close drawers and deep drawers, organising space down to the smallest detail!
Solutions tested for 100,000 (drawers) and 80,000 (deep drawers) openings and closures. Maximum capacity of 65 kg.
Orga-line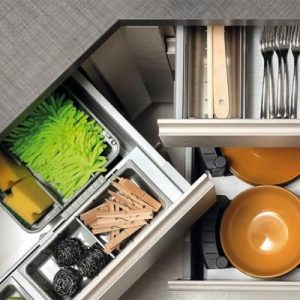 Tidy drawers and deep drawers. Everything you need is close at hand.